Making the most of your digital memories...
Video Scrapbooking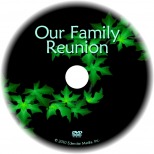 Do you have a collection of videos or photos from your family's special events, but lack the time or tools to assemble these precious memories into a lasting video keepsake?
Edenstar Media can help. When you provide us with the raw camera footage, we edit it into a polished DVD production, complete with DVD menu, music, and professional labeling and packaging.
Contact us for a free, no-obligation estimate on your video scrapbook today.